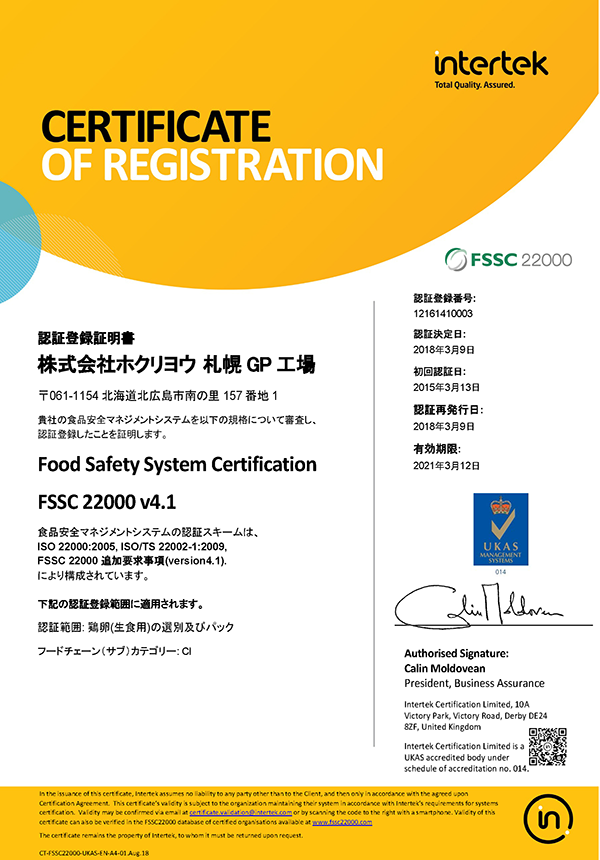 Sapporo,Chitose,Obihiro, Kitami,Noboribetsu,Hamanasu,Tagajo GP center
Considering many food-safety related problems and food frauds in recent years and also in order to secure safe working environment for our employees, in 2009 we obtained ISO22000 ,which officially proves that our factory clears international food safety standards, at our Sapporo GP center. Since then we successfully obtained the same certificate at our Obihiro, Kitami, Noboribetsu and Chitose GP centers.
Today we obtain FSSC 22000 which requires more advanced managements at our all Hokkaido and Tohoku GP centers.